---
Receiving the Holy Eucharist at Our Savior
Confessional Lutherans believe that the Holy Eucharist (Holy Communion) is truly the Body and Blood of our LORD, JESUS CHRIST, given to repentant sinners to eat and drink for the forgiveness of sin. We also believe that all who partake of the Eucharist show publicly that they agree with the teachings believed, taught, and confessed by the Pastor and congregation by whom the Sacrament is celebrated and among whom it is distributed.
Our Savior Evangelical Lutheran Church believes and confesses without reservation the teachings of the Evangelical Lutheran Confessions as contained in the Book of Concord, 1580. She understands the doctrine contained therein to be the correct interpretation of God's Holy Word and a true exposition of the Holy Christian and Apostolic Faith.
Therefore, we ask all visitors wishing to commune at our altar to please speak to our Pastor before service begins.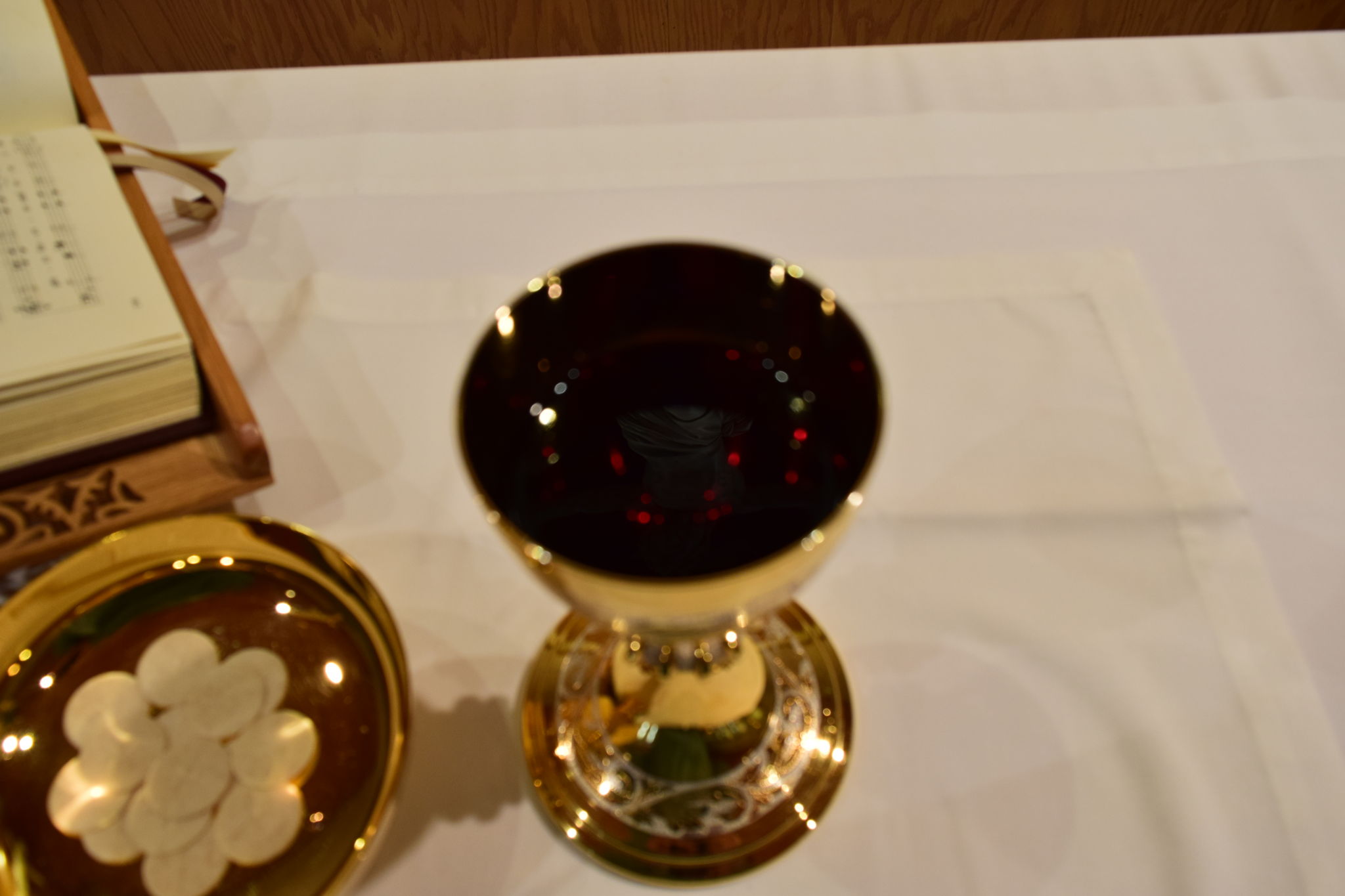 Clement of Alexandria
"'Eat my flesh' [Jesus] says, and 'drink my blood.' The Lord supplies us with these intimate nutrients, he delivers over his flesh, and pours out his blood, and nothing is lacking for the growth of His children."
St. Ignatius of Antioch
"I have no taste for corruptible food nor for the pleasures of this life. I desire the bread of God, which is the flesh of Jesus Christ, who was of the seed of David; and for drink I desire His blood, which is love incorruptible."
Our Savior Evangelical Lutheran Church